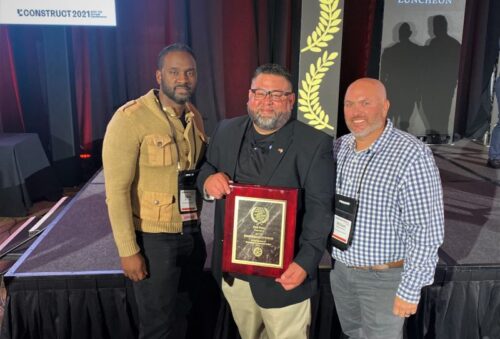 PASADENA, Calif., December 9, 2021 – The AGC of California recently announced the winners of the 34th Annual Construction Safety and Excellent Awards (CSEA). ACCO is thrilled to take home 1st place in the Specialty Contractor Division – 4 Million Worker Hours and Above!
This would not be possible if not for the unwavering dedication of our team of safety professionals and field personnel, led by VP of Corporate Safety – Donovan Seeber, Corporate Dir. of Safety (NR) – Bill Wacker and Corporate Dir. of Safety (SR) – Chris Jones.
ACCO shares the AGC's values of having a culture of safety, and is thankful for the collaborative opportunities to, as AGC Safety Manager Brian Mello puts it, "actively create opportunities to build and strengthen our state."
Special thanks to the AGC of California for your efforts to propel the construction community forward.
Congratulations to all winners in the various categories.
To read more about the CSEA awards, click here.