ACCO's President & CEO, Jeff Marrs, offered up his insights for ENR California's recent coverage of the robust Specialty Contracting market.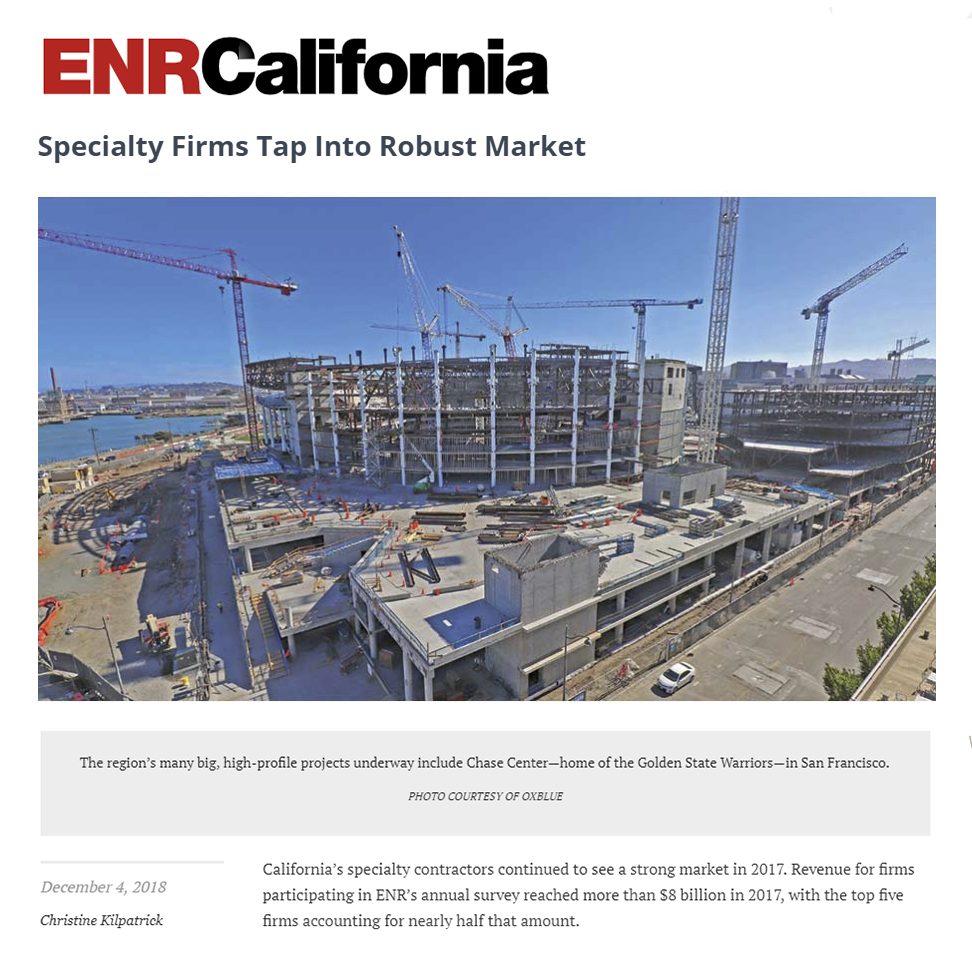 This coverage coincides with ENR California's 2018 ranking of top Specialty Contractors. We're happy to have been recognized as the largest Mechanical Contractor in California.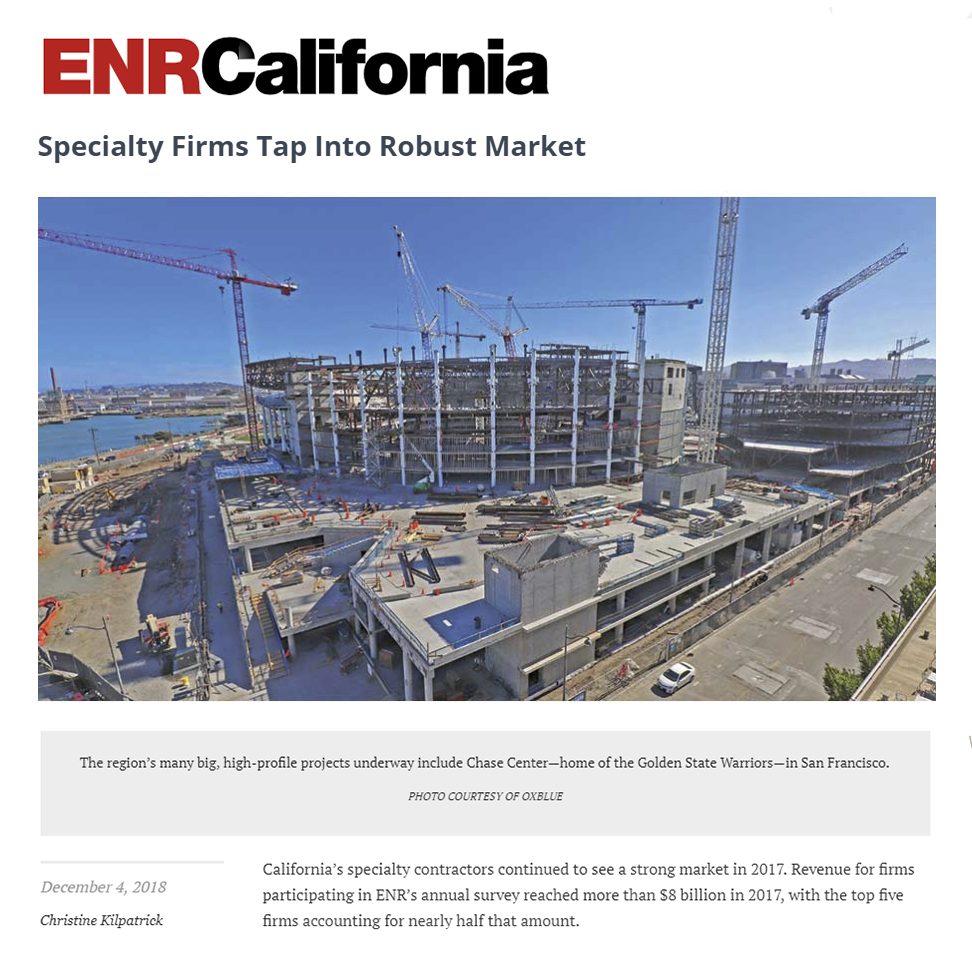 Click the screenshots above, or the link here to read the full article. Paid subscription might be required.