Chuck Darway, Southern Region Sales Executive, to Join ACCO's Board as an Internal Director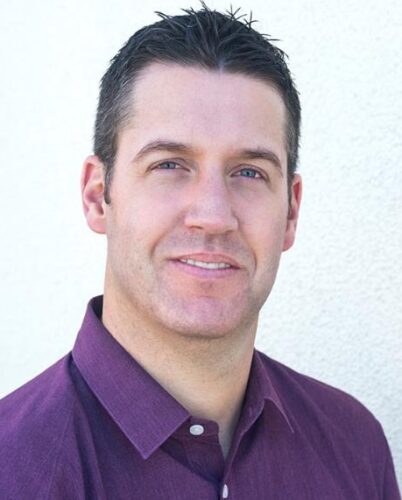 PASADENA, Calif., May 3, 2019 – ACCO Engineered Systems' Board of Directors announced Chuck Darway, vice president of its southern region construction sales team as the company's newest internal Board member.
Darway started his career at ACCO over 16 years ago as a design engineer.  He quickly grew to be a project engineer, and then a very successful project manager, project executive and now vice president, Sales in the Southern Region. Darway has been responsible for many projects throughout the Greater Los Angeles area including Oceanwide, Metropolis, Los Angeles Air Force Base, LA Live complex (JW Marriott hotel & conference center and the Ritz-Carlton hotel) and has worked as the pre-construction executive on the L.A. Stadium and Entertainment District project.
ACCO's board is now comprised of five internal and four external members that are responsible to steer the organization, as well as approve and monitor the strategic direction while ensuring a sustainable future following sound and ethical decision making that protects the company's employee stock ownership program (ESOP). Chuck's leadership and experience throughout his career is a great addition that will add strength to the Board.
"Chuck has not only excelled as an outstanding Sales leader, but he is part of numerous enterprise initiatives that are creating impact and growth for ACCO," said Jeff Marrs, president & CEO. "Chuck is part of the Strategic Planning committee, IT Steering committee, ERP Executive committee and was part of the core team with the planning, design and coordinating of ACCO's development of the new corporate headquarters in Pasadena. Chuck brings tremendous focus and insight through all that he does, shows great leadership to the people he works with, has a genuine care about ACCO and the work he puts forth."
Chuck has a Bachelor's degree in Mechanical Engineering from Cal Poly San Luis Obispo, holds a California Professional Engineer (P.E.) license and LEED© AP certification.
ABOUT ACCO
ACCO is an employee-owned company dedicated to the design, fabrication, installation, maintenance and service of commercial and industrial HVAC, refrigeration, plumbing, process piping, electrical, and building automation systems. Since 1934, ACCO has grown to be the largest and most experienced mechanical contracting firm based in the Western U.S., and among the top few nationwide. ACCO offers complete in-house engineering, fabrication, installation, commissioning and facility service capabilities. This integrated delivery system provides customers with the most practical, cost effective solutions for their particular mechanical and control system requirements. ACCO is licensed in the states of Arizona, California, Florida, Hawaii, Idaho, Nevada, Oregon, Utah and Washington.