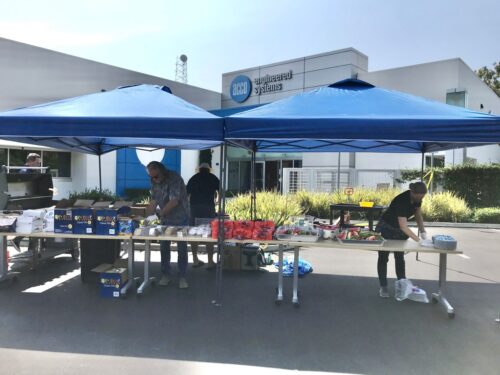 PASADENA, Calif.,  October 8, 2021 – ACCO's Costa Mesa office celebrated their RTO with an annual tradition – a parking lot BBQ complete with slow-cooked brisket made by none other than Dir. of Engineering, Justin Kirchart, P.E., followed by a hot dog eating contest.
What a wonderful way to kick things off!
Congratulations to Project Engineer, Ben Prunean, who maintained his title of hot dog eating champion for the second year in a row by eating 9 hot dogs in 5 minutes!