After 85 Years in Business, and 70 Years in Glendale, Largest Western U.S. Mechanical Contracting Firm Relocates to Pasadena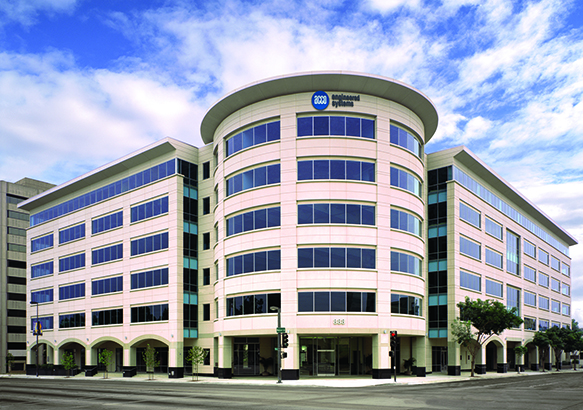 PASADENA, Calif., April 1, 2019 ACCO Engineered Systems (ACCO), an employee-owned company dedicated to the design, fabrication, installation, facility service and maintenance of HVAC, plumbing, process piping, electrical and building automation systems welcomed approximately 400 employees to its new corporate headquarters in Pasadena today. After 85 years in business, 70 of which at its previous facility in Glendale, ACCO now occupies the majority of its Class A building at 888 East Walnut Street.
As we celebrate our 85th year, moving to Pasadena starts a new beginning for ACCO while respecting our humble beginnings in 1934, said Jeff Marrs, president and CEO.
The new facility spans 4 of the building's 6 floors and covers roughly 130,000 sf of commercial office space. It houses ACCO's back office support, construction operations, engineering, sales/project management, and facility service sales functions.
ACCO has enjoyed consistent revenue growth over the last 20 years. To support further growth, ACCO plans to continue to fortify its team with additional hiring at all levels.
The Pasadena facility supports our goal to capture and retain the very best talent in the industry, a place to showcase our products and services and a destination for training for all of the organization, said Marrs.
ACCO occupies a number of facilities throughout the Greater Los Angeles area, including an 81,000 sf sheet metal shop on 5 acres in Commerce with adjoining office space, a 111,000 sf pipe fabrication shop on 10 acres in Commerce, and offices in El Segundo and Costa Mesa. Its footprint spans the Western United States with 30 offices, 4 regional fabrication centers, and more than 4,000 employees.
About ACCO
Since 1934, owners and builders have selected ACCO Engineered Systems to design, install, and maintain hundreds of thousands of mechanical projects. ACCO is an employee-owned company dedicated to the design, fabrication, installation, maintenance and service of commercial and industrial HVAC, refrigeration, plumbing, process piping, electrical, and building automation systems. ACCO has grown to be the largest and most experienced mechanical contracting firm based in the Western U.S., and among the top few nationwide. ACCO offers complete in-house engineering, fabrication, installation, commissioning and facility service capabilities. This integrated delivery system provides customers with the most practical, cost effective solutions for their particular mechanical and control system requirements. ACCO is licensed in the states of Arizona, California, Florida, Hawaii, Idaho, Nevada, Oregon, Utah and Washington.