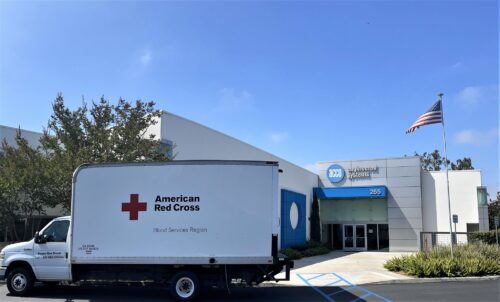 PASADENA, Calif., June 24, 2022 – The American Red Cross provides approximately 40% of our nation's blood and blood supplies, all from generous volunteer donors. Currently, there is a blood shortage that carries critical implications for our community's blood-related needs.
This month, ACCO teamed up with the American Red Cross for a blood drive at several regional offices. These blood donations are used for patients in need of surgery, cancer treatments, and transfusions for blood loss from traumatic injuries. We'd like to thank the American Red Cross for their tireless efforts and for the opportunity to partner over the years on such an important cause. An extra special thanks to all the volunteers who participated, making a tremendous difference in so many lives.
To learn more about the American Red Cross and how you can donate, click here.