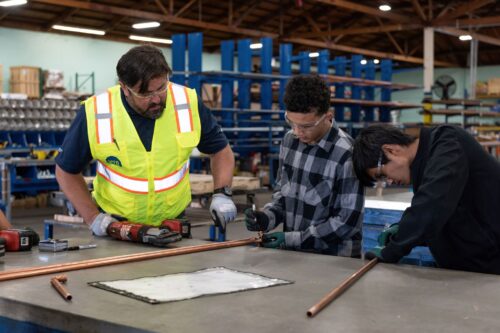 PASADENA, Calif., July 26, 2022 – ACCO's San Leandro shop recently hosted the Heavy Metal Summer Experience. The program invited high school students interested in pursuing a career in the construction trades to work with our professionals to gain hands-on experience working with sheet metal, plumbing, and piping. 
We are proud to educate the future workforce about the many great opportunities available in the construction industry. 
Special thanks to DEWALT for providing the tools.