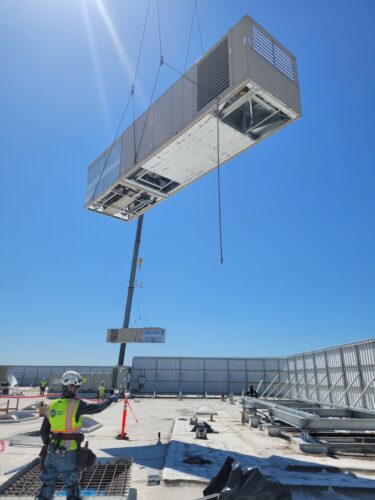 PASADENA, Calif., June 1, 2022 – No need to check your screen, you are in fact seeing double!
That's not one, but two Daikin packaged air conditioning units being installed in tandem at a commercial office space in Orange County, CA. We demoed and replaced eight units in total over a single weekend to have things up and running by Monday morning.
The less efficient and out-of-date equipment was in need of a replacement. These new, boxcar-style air conditioning units will allow the system to operate more efficiently, requiring less maintenance – increasing reliability, and will provide monthly energy savings better serving the mission-critical tenant spaces.