ACCO's Milt Goodman Named 2017 SMACNA Contractor of the Year
We are pleased to announce that ACCO's Milt Goodman has been named the 2017 SMACNA Contractor of the Year.
This award further underscores the strong alliance we have with SMACNA, an international trade association that represents 3,500 contributing contractor firms and also a leader in promoting quality and excellence in the sheet metal and air conditioning industry. Just last year, our Northern California and Southern California operations were first and second, respectively, in the nation by SMACNA hours.
We look forward to continue working alongside SMACNA in our commitment to delivering best-in-class products and services to the fields of sheet metal and HVAC for many years to come.
For more info, please visit: https://www.smacna.org/news/press-releases/2017/10/24/california-contractor-named-smacna-2017-contractor-of-the-year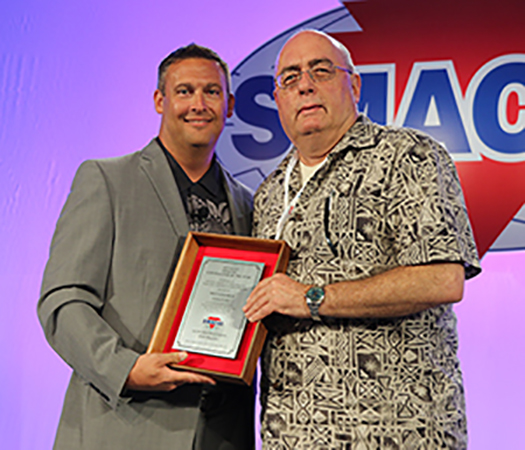 Milt Goodman, executive vice president of ACCO Engineered Systems, Glendale, Calif., receiving the SMACNA Contractor of the Year award at the Sheet Metal and Air Conditioning Contractors National Association's (SMACNA) 74th Annual Convention.