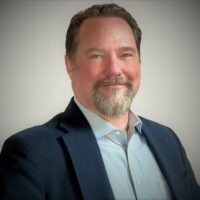 PASADENA, Calif., July 28, 2023 – ACCO Engineered Systems is pleased to welcome Bradley G. Graham as Chief Financial Officer (CFO).
Graham joins ACCO with an impressive wealth of experience as a financial executive with over 25 years of experience in public accounting, finance and operations management with both startups and global, multi-billion-dollar organizations. He succeeds John Petersen, who ardently served in the role for 19 years. 
Most recently, Graham served as the CFO for Environmental Chemical Corporation (ECC), a design-build construction management services company with domestic and international operations. Before that, he spent five years at the civil contractor, Granite Construction, Inc. as Vice President, Operational Finance and Corporate Controller.
Graham holds an MBA from Cornell University in Ithaca, New York; a master's degree in Accounting and Information Systems from the University of North Texas, in Denton, Texas; and a bachelor's degree in Accounting from the University of North Texas.

We're excited about this new development and look forward to the contributions Bradley brings to the ACCO team.