ACCO is Coming to a Career Fair Near You!

Interested in joining our team? ACCO representatives will be at the following career fairs this year!
Whether you are looking for full-time employment or a summer internship, our career booth is the number one spot for interacting with our hiring team. Find our booth at your local career fair and connect with our recruiters, learn about our company, career paths, our industry and why ACCO is an awesome place to work.
Check back frequently as dates will be added throughout the year!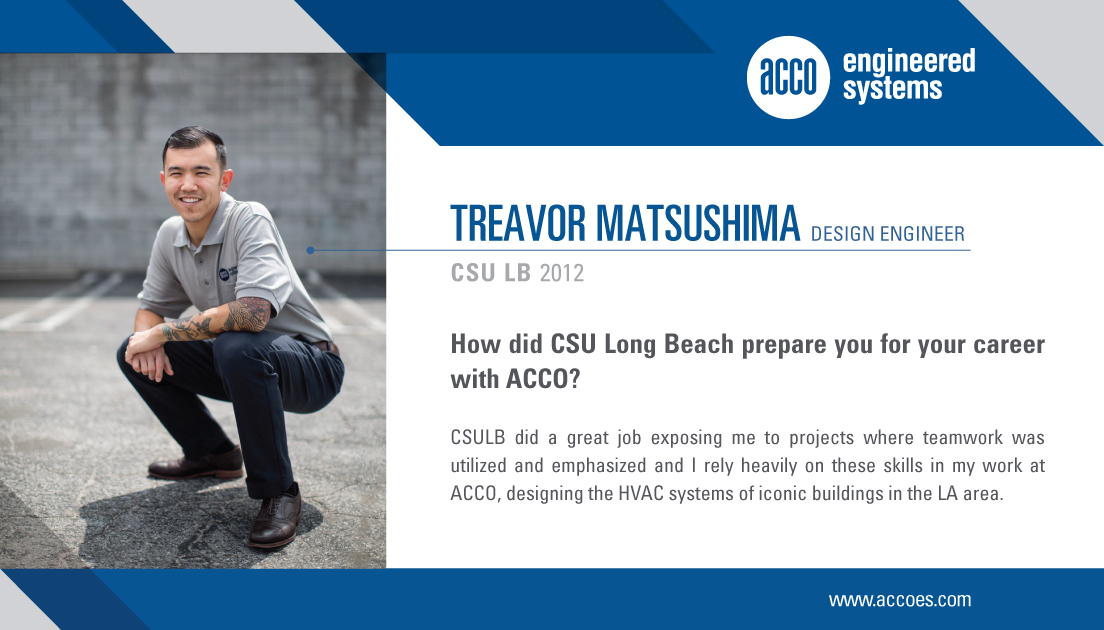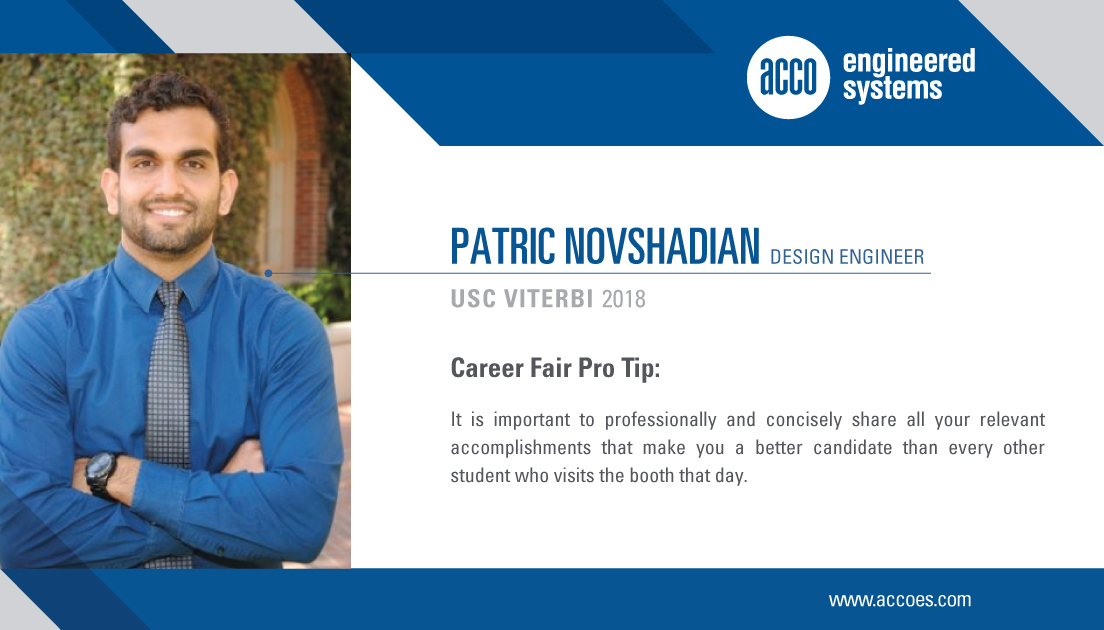 Please be sure to drop us a copy of your resume when we visit your campus, or if you've missed the chance to meet with us, send it to Human Resources here.
ACCO IS AN EQUAL OPPORTUNITY AND AFFIRMATIVE ACTION EMPLOYER.
Testimonials
"[During my internship] I found everyone I met to be extremely helpful and patient with me… everyone was really friendly and willing to answer any questions I had about anything. I never realized just how much there is to HVAC. In addition to the experience, I gained this summer, I really enjoyed coming to work every day. ACCO really is an exceptional place to work with all the great people there, and I had a lot of fun. You've all done a great job,… so thanks again to everyone who helped make my time at ACCO really memorable." – Ashley Griffith, former ACCO Summer Intern