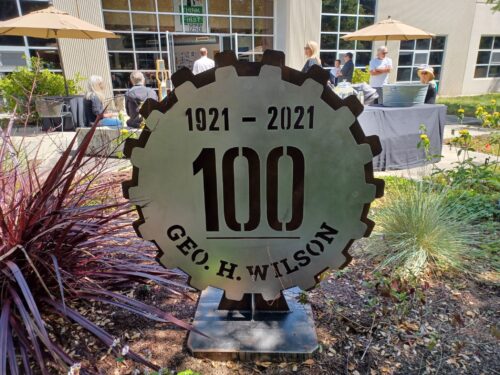 PASADENA, Calif., May 11, 2022 – Geo. H. Wilson, an ACCO affiliate, recently celebrated 100 years of serving the Central Coast!
In 1921, Bert Izant and George Wilson formed the partnership of Izant and Wilson, known as Geo. H. Wilson Mechanical Contractors. Since then, GHW has served Santa Cruz and the Central Coast by providing quality service and workmanship in the HVAC, mechanical and plumbing space. We're proud of our role in the buil ding trades and overall impact on the local community, none of which would be possible without our employees, customers, partners and colleagues. It's a legacy we take great pride in carrying on through the next hundred years, and beyond.
To learn more about the history of Geo. H. Wilson and the Wilson family, check out the "Red Truck Diaries" documentary here.