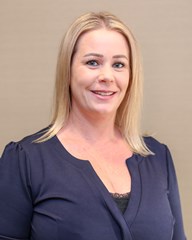 SAN LEANDRO, Calif., December 15, 2020 – A BIG congratulations to Amber Ryman, NEBB CPP, for being named by the NEBB Board of Directors as the new 2020-2021 President!
Amber started her career in the TAB industry in 1998. She currently serves as ACCO's TAB Supervisor and has been a NEBB Board Member since 2013. Her previous NEBB involvement includes serving on the Standards Council, Conference Planning Committee, and Title 24 Committee. In 2017 she was the first woman voted onto NEBB's Executive/Finance Committee and is now the first woman to serve as NEBB President!
Read the complete story here, at nebb.org.